The temporary and fixed-term contract market is expanding,
especially in Asia.
Contractors get to choose their employers and contracts with flexibility to meet their needs. They can dig deep and wide into one industry or continue explore new ones. 
Clients get to enjoy our extensive contracting and interim staffing solutions. If you need someone for a project, maternity leave or for an ongoing or defined period of time, with over 30 years experience in Singapore, we are here to assist you.
Don't pay a full-time salary for a project or part-time role. 
Does your workload fluctuate while your workforce remains the same?
Adopting a flexible recruitment strategy prevents over-staffing during slow times and under-staffing during busy times.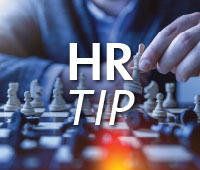 Determine your base of pivotal permanent workers by analyzing your company's job families to discover which ones contribute the greatest value to your organization.
Drake Singapore specialises in providing specialists to the following:
Education & Commercial
Information Technology & Security
Legal & Compliance & Risk
Business, Legal and Professional Support
Accounting and more
You will benefit from:
A more flexible workforce and reduced exposure to staffing constraints in times of peak operation
Access to a large pool of fully-assessed screened staff at very short notice
Avoiding the long-term responsibilities and overhead associated with permanent staff
A 24-hour service which ensures your organization gets the attention you need when the pressure is on
Paying only for the hours they work
Compensation insurance covered by Drake
For more information view our detailed brochure below.
Fill out and submit the order form below and a Consultant will contact you shortly.